The story so far
Rock-steady foundations
We started with a simple ambition: to transform the experience callers receive when phoning small businesses. For a fixed monthly fee, we'd ensure callers hear top-quality music and engaging messages that improve brand perception, drive additional revenue, and minimize complaints.
So far it's proven a lucrative business – after all, every business has a phone.
And over more than 20 years, we've grown our subscribing base year-on-year; now, we have over 34,000 clients across the English-speaking world.
We've done this by assembling a talented team of creatives (including musicians, writers, voice artists and post-producers), technology and implementation experts, and highly effective sales and service teams.
Since 1998, we have…
Established our business in five countries
… by launching and entering key English-speaking markets: the UK and Ireland, US, Canada and Australia. In doing so we've developed specialist teams of scriptwriters, composers, producers and others.
Established patented processes to protect our business against competitors
… in relation to both track composition and post-production; and developed proprietary software that enables us to operate efficiently and cost-effectively.
Developed a base of 34,000 subscribing clients
… generating continuous income and contributing to consistently strong client reviews.
unlike any other
Our model (and why it works)
Subscription-based service generates continuous income
Clients value our low up-front costs, instead spreading the cost of our services over the years in manageable chunks. Pricing is based on services provided, with clients able to choose from a menu of items, each with a fixed monthly cost. This model allows us to plan ahead with predictable income, and is what has helped power our impressive growth.
Our quality speaks for itself
We create a unique music track for every new client who signs up to our service. It's a potentially daunting task – but made easier thanks to our patented composition process. Combined with other patented processes, proprietary software and data-driven insights built up over decades, prospective clients continually recognize the unmatched ability of our business.
Three strategic pillars are driving our growth
Scaling our sales capability
Enhancing our proposition
Transforming our employee experience
Scaling our sales capability
Our Sales teams are brilliant at what they do. By growing our capability in this area, we expect a corresponding increase in our client base. To facilitate this, we have:
Supplemented our office-based teams with a remote Sales force, unlocking a much larger talent pool for us to hire from.
Invested in enabling technology, including a new CRM system and lead-sourcing applications.
Implemented a new training academy for Sales staff, to both improve performance and reduce attrition; and increased development through our revised, higher-touch management structure.
In addition, we are investing significantly in our Marketing capability to drive warm leads and expand the channels through which we acquire clients.
Enhancing our proposition
We're the market-leaders, and we're determined to remain a step ahead by continually investing in our product and processes.
With this in mind, we are:
Developing a broader product set, with services tailored to specific engagement channels (in response to client needs).
Expanding our creative ability, with an expanded roster of voiceover and production talent.
Driving ever-higher standards, having rolled out a leading (and patented) post-production process.
In addition, we're offering a differentiated client experience by providing tailored, individual support across a choice of channels and frequencies — using technology to drive how and when we engage our clients, while ensuring they get value from our service.
Transforming our employee experience
Our people are our greatest asset. To achieve our growth ambitions, we need to attract, develop and retain the best and brightest.
We have:
Shifted our focus away from measuring outcomes, and instead measure inputs. This approach gives equal weight to success and work/life balance, and our people are responding positively to changes we are making to things as simple as our dresscode.
Grown our People & Culture department to maximize our people's productivity and performance, with a view to driving output and profitability.
Invested in talent acquisition across Marketing, IT and Creative to drive differentiated products and experiences, enabled by technology.
Leadership and governance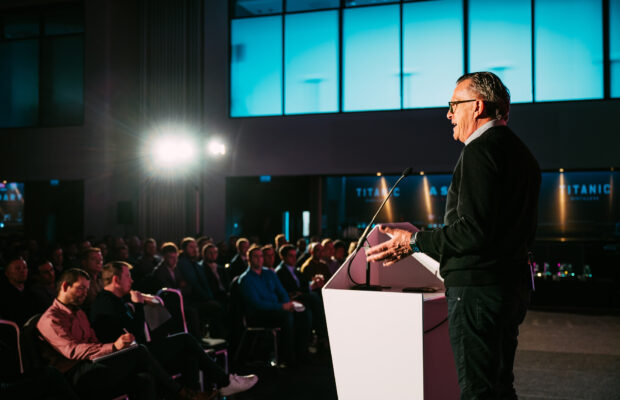 Learn about the experienced team at our helm, and the rigorous structures we have in place to protect our business.
Reports and results
Find details of our financial performance, download our latest Annual Report, and more.
Latest news
Read the latest updates and announcements about our business from PHMG HQ.